For the first time
Flow of Use
1.First Time Member Registration
Please scan the QR code and enter the information on the registration page.
After registration, please bring your smartphone to the reception.
We will confirm your ID and issue a membership card.
If you pre-register as a member before coming to the store, you will be able to accept the reception smoothly.
*Please note that registration work will be required again after 14 days.
From the "Register Member" button below, you can proceed to the member pre-registration screen.
*If you are under 18 years of age, you will also need to sign a parent.Please pre-register the above and bring the pledge to sign.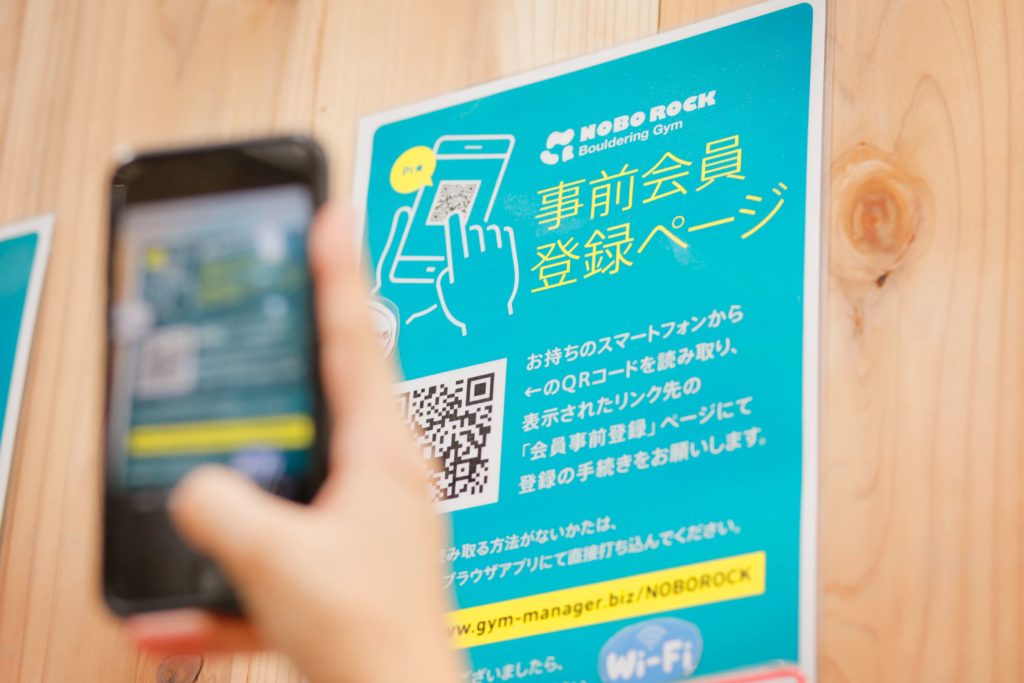 ---
2. Accounting
Please check price for details. Payment is cash only.
First time, shoes and chalk are free!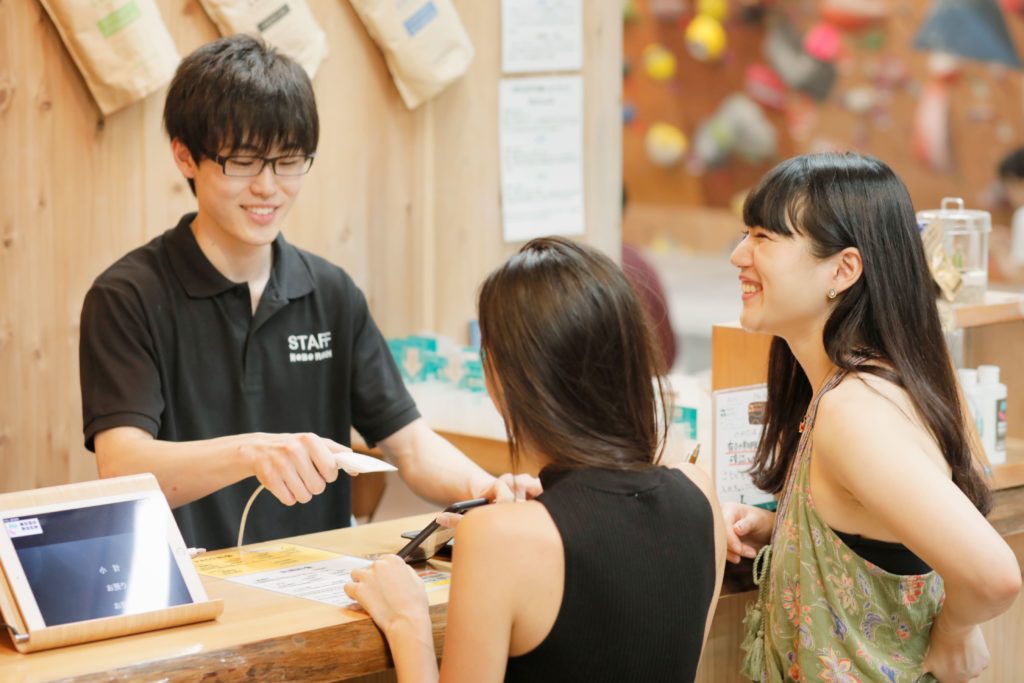 ---
3.Change of clothes
Please put your luggage in the locker room and change clothes.
Easy to move clothes are recommended.
Please remove accessories to prevent injuries.
---
4. Adjustment of rental shoes
Climbing shoes are tight.
Please wear socks.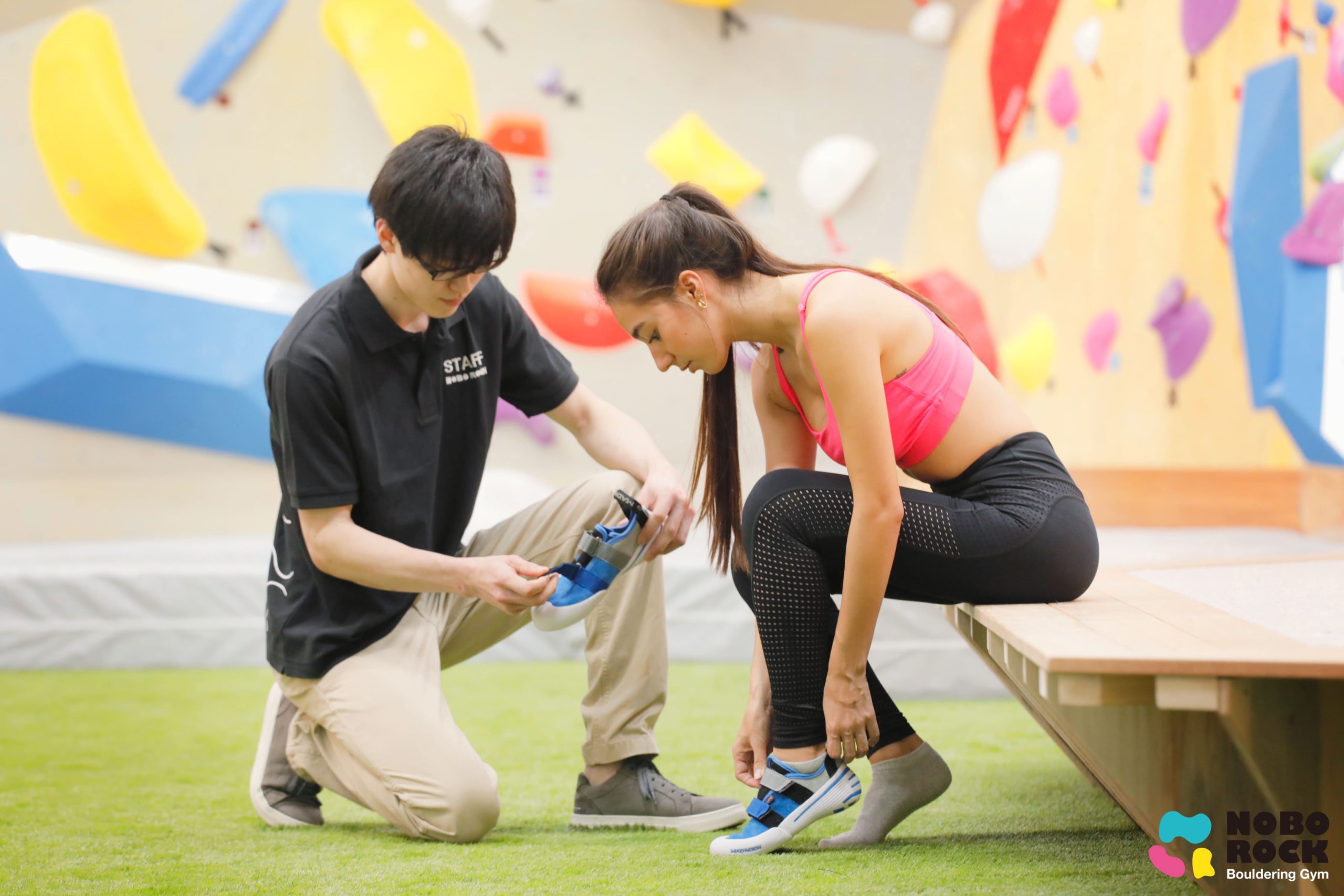 ---
5. Explanation of rules from staff
If you are new to bouldering, the staff will teach you the rules.
If you do not need the rule explanation, please check the "Precautions" before using.
※Reservations are not required, but there is a case to wait at the time of congestion.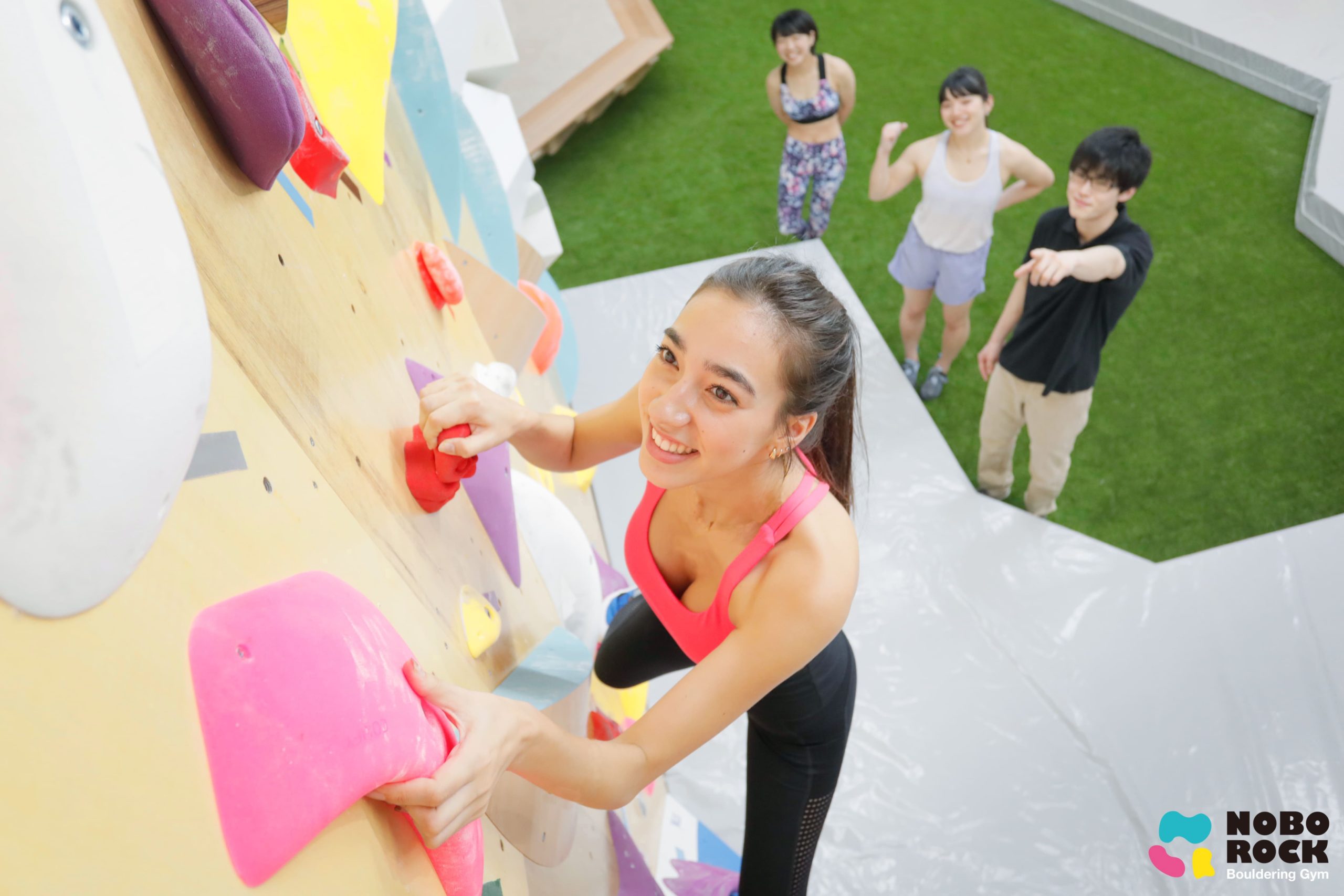 Please feel free to enjoy bouldering. If you have any questions or do not know how to climb, please feel free to contact the staff.
How to use your child
There is a difference in the time zone that can be used for each age. Learn more about your child's use. Children of elementary and junior high school students who are used for the first time are required to be accompanied by a guardian.
---